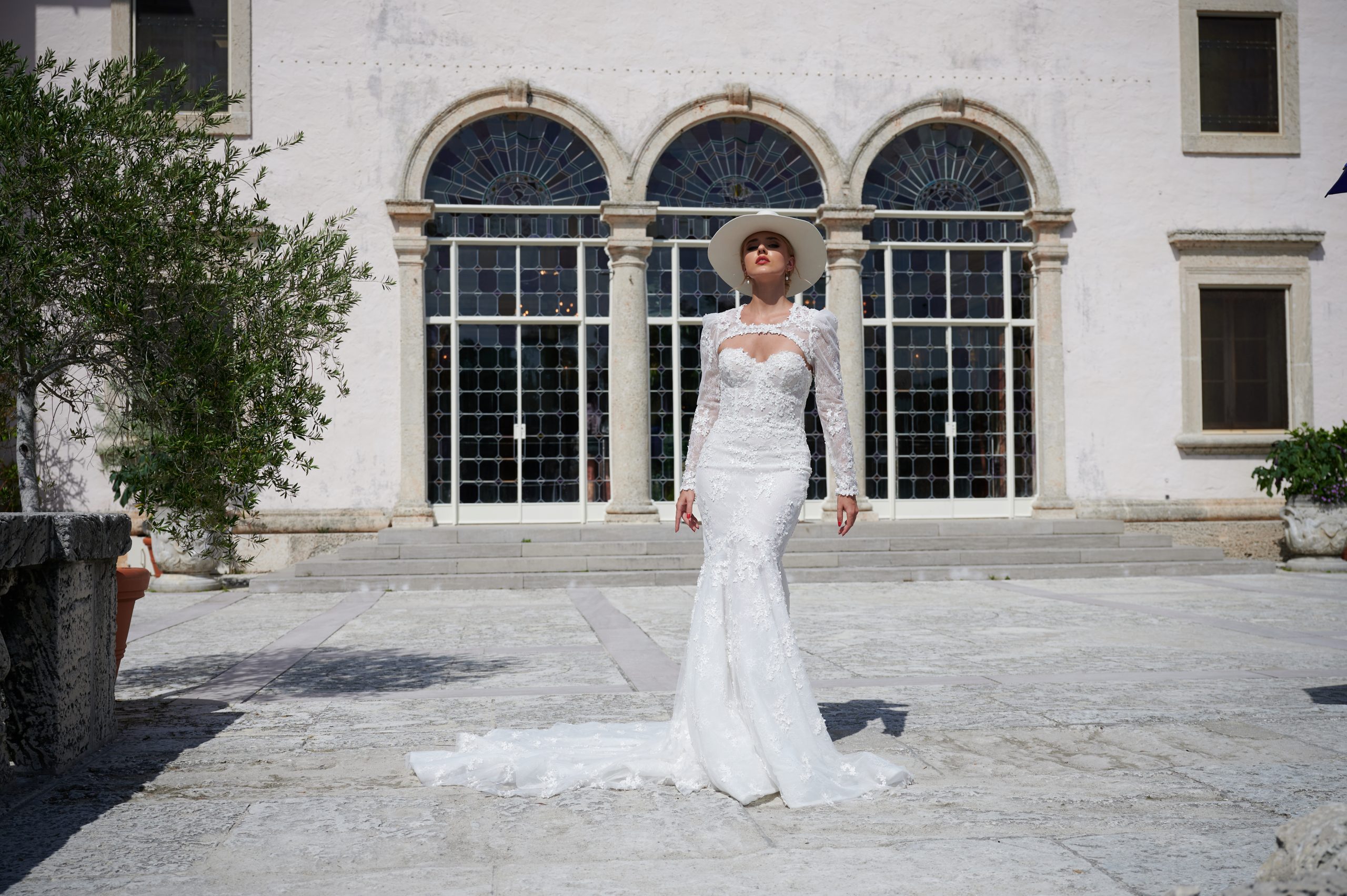 Slik

Designed to celebrate love's universal connection, Sky Full of Stars is an ethereal and enchanting collection, that captures the celestial wonder of the night sky. Each gown is adorned with intricate embellishments, twinkling beadwork, feathers, pearls, and delicate celestial lace, that will transport you to a realm of dreamlike romance and cosmic beauty.
Introducing our captivating line of reception dresses, where elegance meets comfort, and style meets celebration. From chic mini dresses, to fun and trendy jumpsuits, these designs are thoughtfully created to ensure that every bride dances the night away in sheer bliss, without compromising on grace and sophistication.
Love Anatomy is a captivating bridal collection, that delves into the heart and soul of love's essence. Named after the beloved characters in the Grey's Anatomy TV show, each dress showcases intricate details, symbolizing the profound emotion and connection between two souls. Fall in love all over again, as you walk down the aisle in one of these enchanting gowns.
Drawing inspiration from the depth of emotions that come with finding one's true love, "My One and Only" features exquisite details that symbolize the journey of love. Delicate embroidery and intricate lacework reflect the tender moments shared between two soulmates. From classic A-line gowns, to modern fitted dresses, "My One and Only" offers a diverse range of styles, to suit every bride's individual taste.
Celebrate the magic of love with "All You Need Is Love," and let your wedding day be a testament to the everlasting power of this extraordinary emotion. Whether you're embracing a classic fairytale wedding or a modern love story, these gowns remind us that in the end, all you need is love to create a lifetime of happiness and cherished memories.