"I started making clothes as a kid, to help my mom pay the bills and I got hooked for life."
-Dora Sasu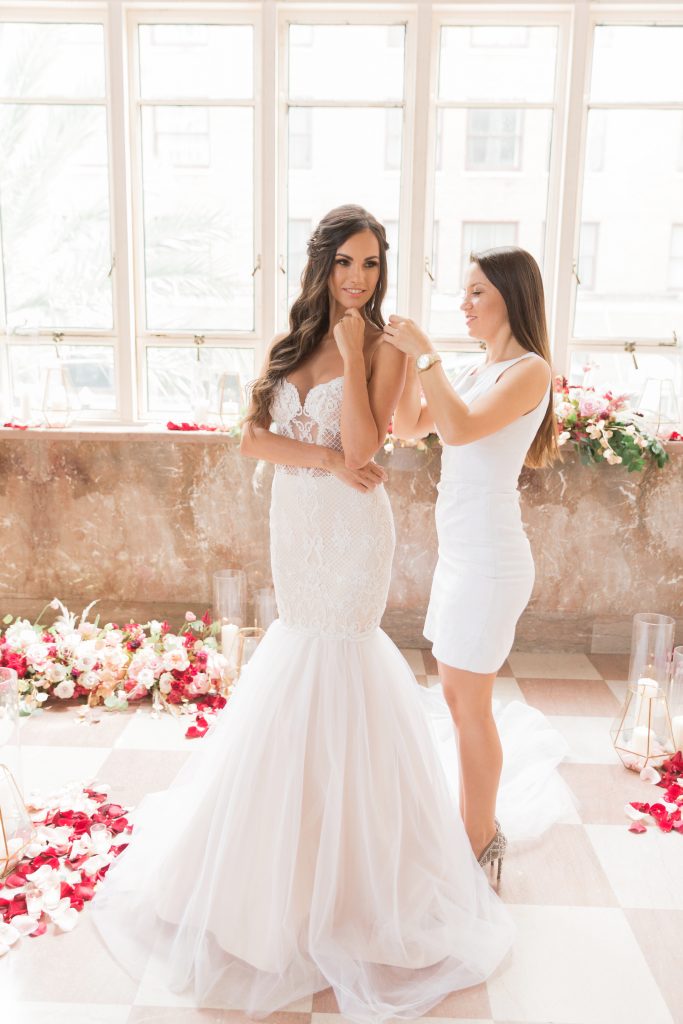 I started making clothes as a kid, to help my mom pay the bills and I got "hooked" forever.
It was back in Romania, around the age of 7, when I fell madly in love with lace and silk and taught myself how to hand-sew. My favorite games were sneaking into my grandma's room to use her vintage sewing machine, or secretly cutting out my mom's old clothes, to create fancy dresses for my dolls.
In school, I used to hand-stitch clothes in between classes, to finish orders in time and when I got my first job, I used to sew behind my computer desk, when the bosses were not there. No matter where life took me, I never stopped creating. I moved to the US at 21 and waited tables for 5 years, so I can (one day) invest in my dream: starting my own fashion brand.
A few years later, that dream came true. I was definitely inspired by the women in my family, who have fascinated me with their elegance and European style. Naturally, I carry that heritage into my work, as I am often told my designs denote the perfect balance between "classy and sexy" and that "they don't look like all the wedding dresses out there". I smile every time I hear it. My true intention is to create designs that celebrate the complexity of a woman's personality: grace, beauty, playfulness, boldness, confidence.
While our brand focuses on beautiful design and style, quality of fabrics is top of mind, when creating our pieces. Each gown is crafted with great attention to detail and I try on every one of them, to insure that, above all, they are comfortable and easy to wear.
I pour my heart and soul in everything I do, so remember that when you wear a Dora Sasu dress, you wear a piece of my heart with it.