"I make dresses for brides who want to feel sexy, but classy on their wedding day"
-Dora Sasu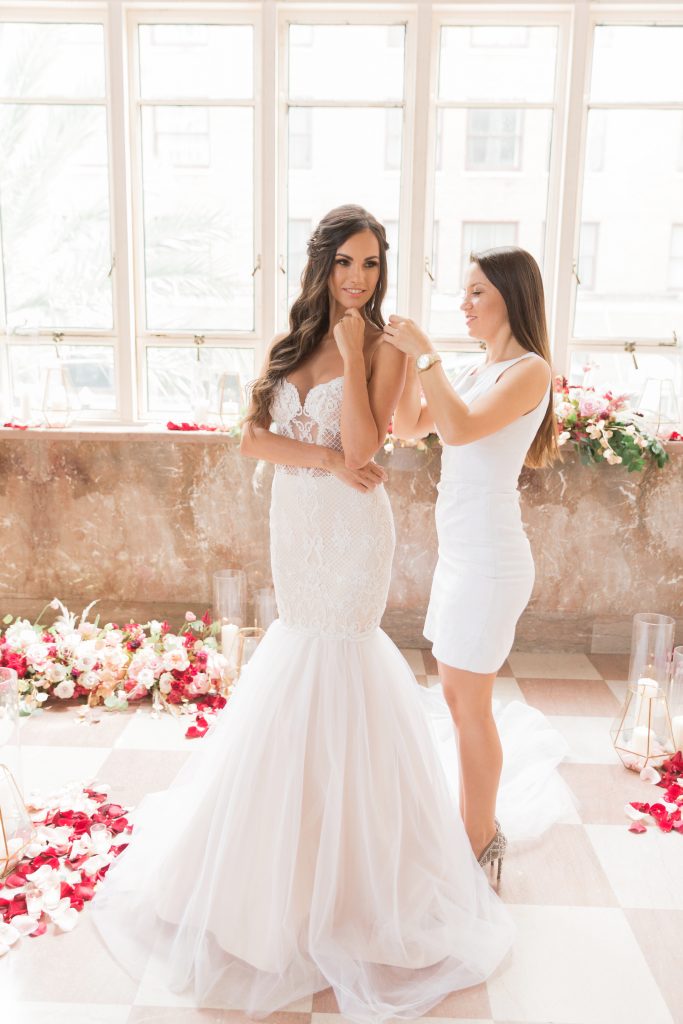 I have always been obsessed with sewing and creating. I was just a little girl in Romania, when I fell madly in love with lace and silk, and I remember feeling this uncontrollable need to touch every fabric I would come across. My favorite games were sneaking into my grandma's room to use her vintage sewing machine, or secretly cutting out my mom's old clothes to 'source' new materials for my dolls' fancy wardrobe.
I used to bring clothes to school and hand stitch in between Business classes, and later on, I would sew under my desk (during work hours) at my first job, when my bosses were not in the office. No matter where life took me, I never stopped creating.
About 20 years later, the Dora Sasu brand was born. I was inspired by the women in my family, who have fascinated me with their elegant style, despite not having a lot of money. I learnt from them that you could look elegant, without spending a fortune, so I decided to offer our brides luxury, at affordable prices. Because every bride deserves to look amazing on her wedding day.
Dora Sasu is a fair-trade brand. Our gowns are hand made in our atelier in Romania, by women who love what they do and get paid a fair salary for their effort. While we focus on beautiful design and style, quality of fabrics and comfort are top of the mind when creating our pieces.
I pour my heart and soul in everything I do, so remember that when you wear a Dora Sasu dress, you wear a piece of my heart with it.