"I started making clothes as a kid, to help my mom pay the bills and I found my life purpose."
-Dora Sasu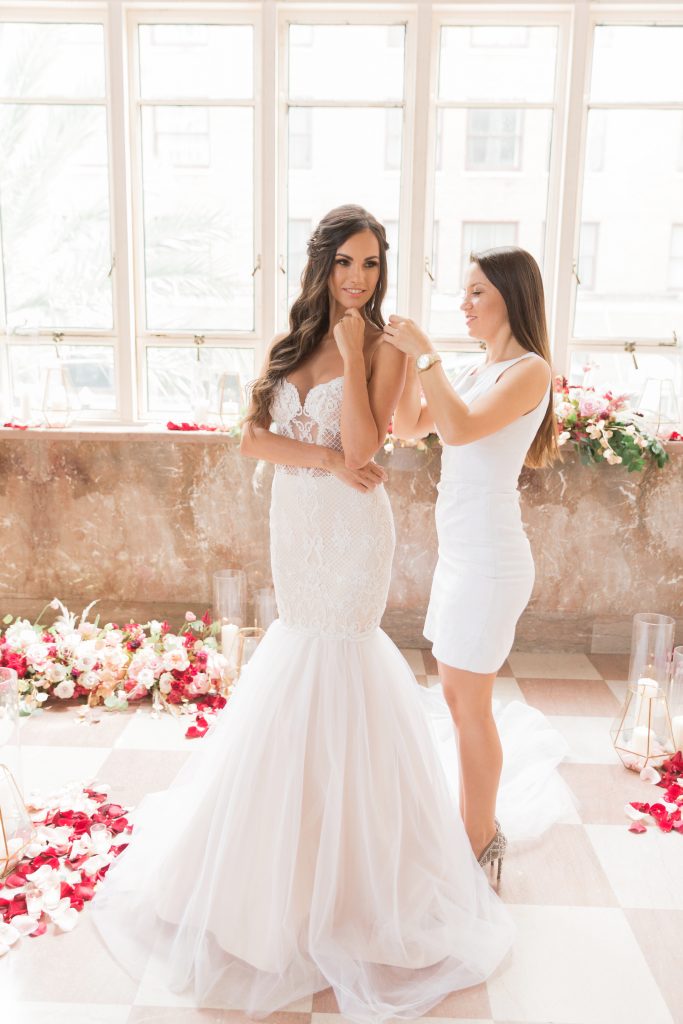 I taught myself how to sew and I started creating fashion at a very early age, while growing up in Romania. I was often sneaking into my grandma's room to use her vintage sewing machine, or secretly cutting out my mom's old clothes, to make fancy dresses for my dolls.
I went to Business school, but I used to hand-stitch clothes in between classes and during my first job, as a receptionist, I used to sew behind my computer desk, when nobody was there. It was becoming obvious that I was meant for something else…
My dream had always been to start my own brand, so at 21 years old, I took a big leap of faith and moved to the United States, alone, to turn that dream into reality. I waited tables for 5 years and saved every penny I could, to invest in that dream.
After years of hard work, Dora Sasu Bridal was officially established in 2018, in a small apartment studio, in Miami. My very first wedding dresses were cut on my bedroom floor and my dining table served as a sewing table for a while. Now, we are currently working on a fifth collection and our team keeps growing every year. 
Hand-made in Romania and finished in the US, our dresses are known for beaded laces, great fit, feminine silhouettes, and bold cuts, that will make every woman feel empowered, when walking down the aisle. 
I had always been inspired by the women in my family, who fascinated me with their elegance, despite not having a lot. Naturally, I carry that European style into my work, as I am often told my designs strike the perfect balance between "classy and sexy".
My intention with the brand is to create designs that celebrate the complex dimensions of a woman's spirit: grace, beauty, playfulness, strength, bravery, and confidence. These are the very "ingredients" it took to make my childhood dream come true.
I pour my heart and soul in everything I do, so remember that when you wear a Dora Sasu dress, you wear a piece of my heart with it.